Several image processings carried out by the MeteoFrance Spatial Meteorology Center in Lannion (French Britanny), based on algorithms combining infrared channels help to detect gas or ash released during volcanic eruptions.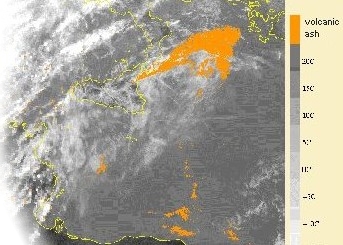 On the picture opposite, a 'volcanic ash flag'
- based mainly on the difference of two Meteosat8 channels : T10.8-T12.0 (so called split window) during a Mount Etna Eruption - shows in orange colour the probable presence of volcanic ash.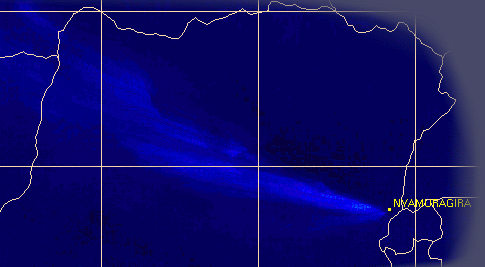 On the picture opposite, the activity of Central African volcano Nyamuragira
(Democratic Republic of Congo) is shown by pale blue pixels, implying the probable presence of SO2.
This image processing is based on 2 Meteosat8 infrared channels :
8.7Ám and 10.8Ám.

COPYRIGHT © METEO FRANCE 2006/2009